Hello! It's that time of the week again! This weeks theme is a fruit manicure. If you ask me what my favorite fruit is, I will always say oranges. After several attempts and getting the polish to work and my idea to work I gave up. As I was sitting at my desk looking for ideas, I saw my containers of glitter and a new idea was born. I decided on grapes! My base color is OPI You're Such a BudaPest, and on my ring finger I used the purple glitter for the grapes and green for the leaves. It looks more like a grape pizza, but you get the idea. Enjoy!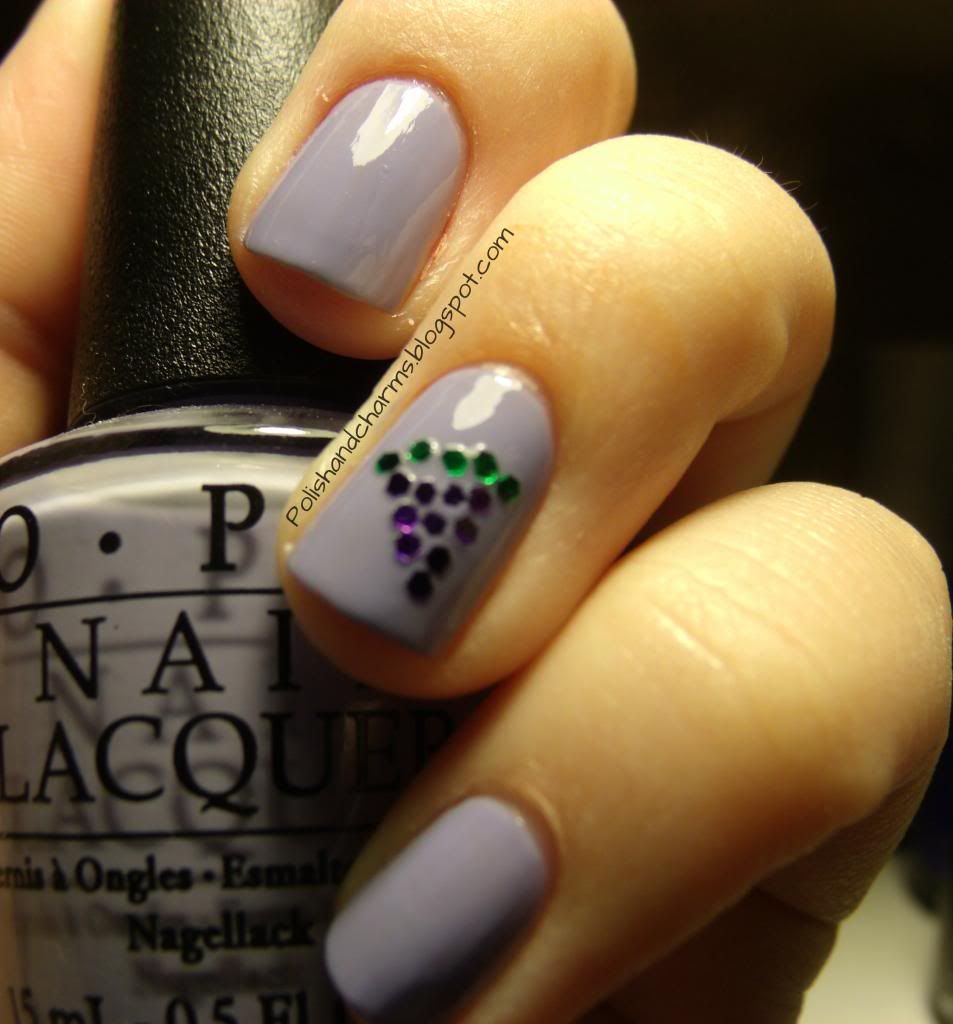 Sorry, I know this picture isn't the best quality
Don't forget to check out the other fruit mani's of the day!