Hello! Sorry for missing last week, I was out of town! I will be making up for that today! This week's theme is Beach. I tried to represent a gorgeous beach sunsent with a gradient. It didn't come out as well I would have liked. I used Zoya Pippa, China Glaze Pool Party and Orchid Tiki Torched.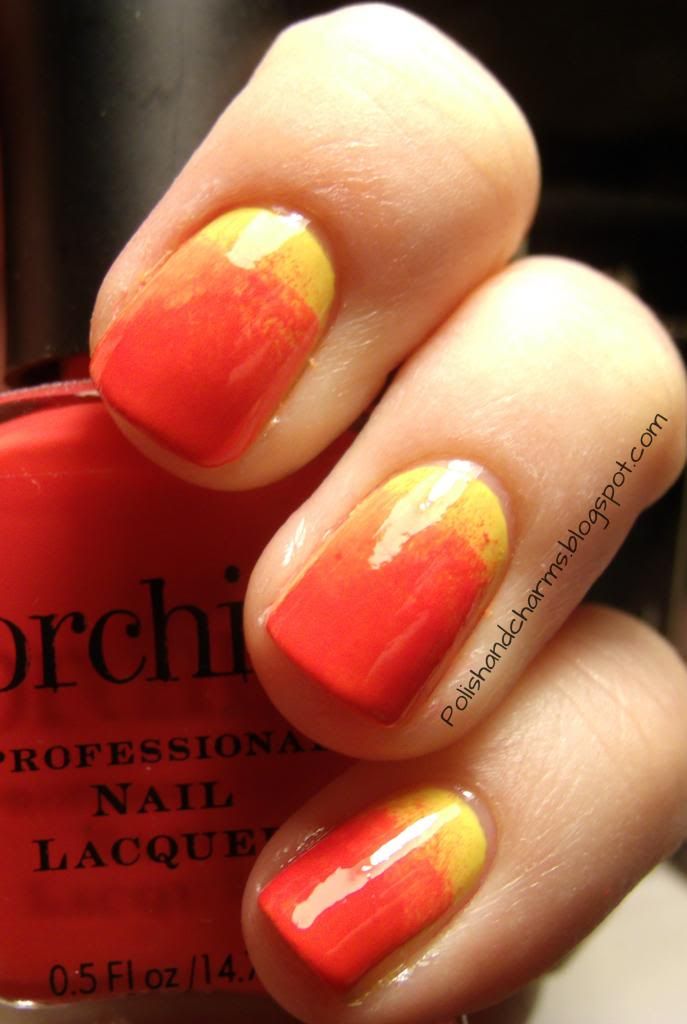 And here's my texture polish from last week! This is LA Girl Sand Blast in Sandals.
Don't forget to check out the other twinsie's posts for today!